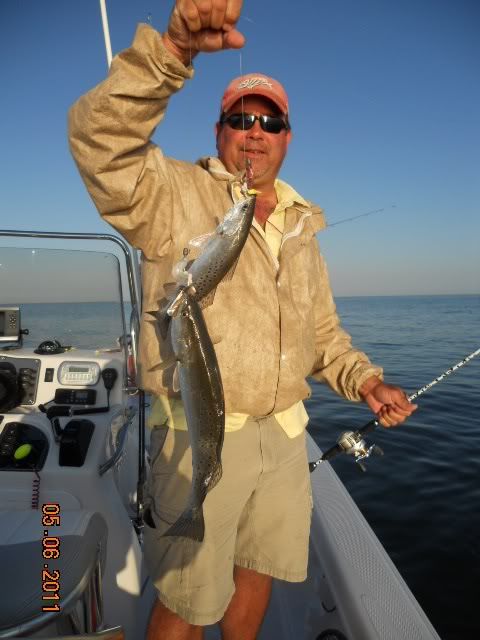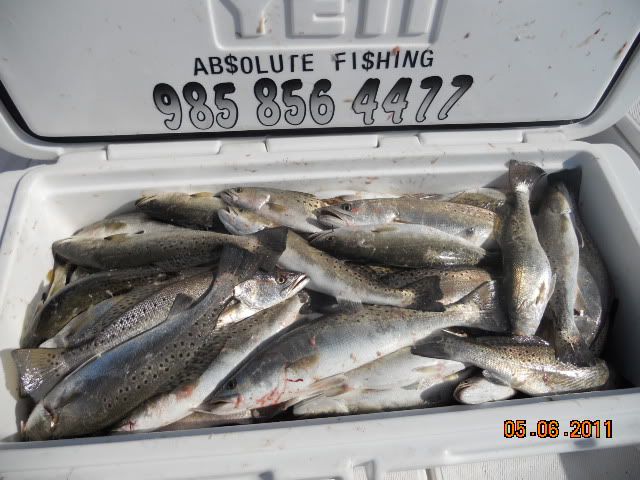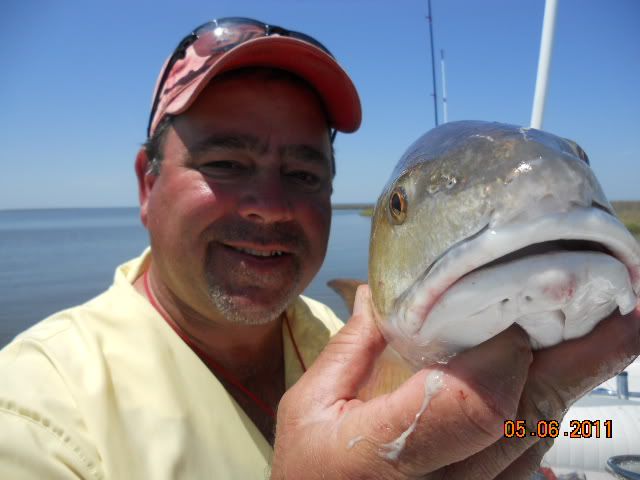 Day 2 with the Denbury group had four boats out again. Fishing with me again today were Dean Ezdards, West Richardson, and Arnold Jackson. It was the day we have been waiting for forever it seems. Finally a calm day with little to no wind. First stop was dead, not a single bite. Made a move and we had the trout coming in 4-8 at a time on the double rigs. Had 75 on ice when the bite shut down. One more move found the trout stacked like sardines!!! It took a total of 5-10 minutes to get our last 25 as we had them coming in 8 at a time every-cast. Played catch and release for another 15 minutes or so then let another boat in the area take our spot. #100 hit the ice at 9:05am and we were headed to a redfish hole. We boxed 6 reds and a flounder and were headed to the dock so the guys would not miss their flights. Great job by all the Capts today as everyone limited out bringing 375 trout,10 reds, and 1 flounder to the tables. Everyone had a blast and the guys are headed home with almost 1200 fillets. Big thanks again to Capt Bob Lake for setting up this trip.
Heard from someone back in Houma there was a great show out there today. Anyone out there see it? Chris V you saw it?????
Give us a call as the bite is off the charts!!
Capt. Marty LaCoste
985-856-4477
www.absolutefishingcharters.com