Decked for Eddie today. Had Dave from Baaston and Jeff from Joysie. A fun pair of guys to fish with. It started out just great.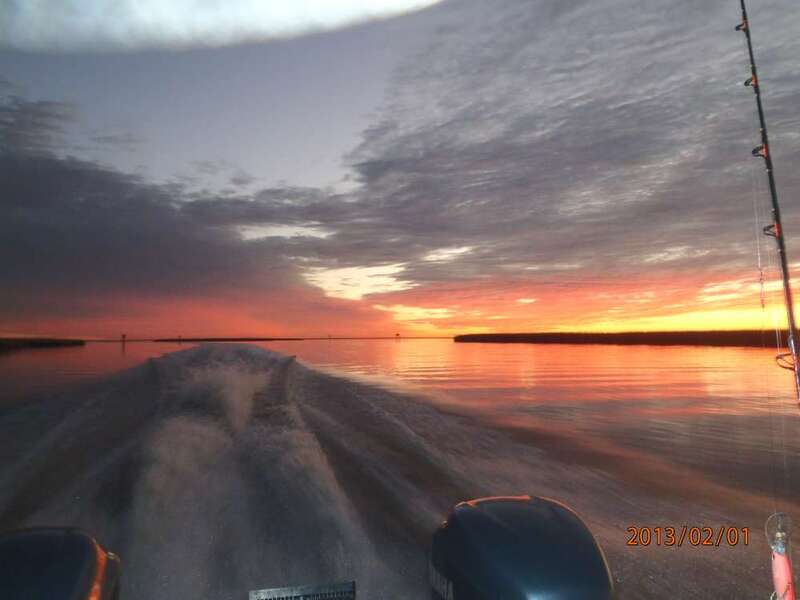 A cool ride to our destination and we set up trolling for wahoo. 4 rigs and open water between with not even a sniff. The water was a dirty green color and unless blue just underneath the wahoo were not going to be there. We were talking with other boats in the area and it looked like we made a big mistake commiting to the west side. We knew the east side was very rough and the guys there were getting beat up. We played the area a little further to the south and found some clean water. We get our first knockdown and it is game on. I hand the rod to Dave. As I am doing this A second one goes singing and Eddie grabs it handing it to Jeff. I am realing in the third line and it goes off. Dave's fish is being handled ok and Jeff's fish is screaming out line as it does what ever it wants. My fish crosses Dave's line and my line is cut. After a few minutes Jeff's fish gets crossed and cut off. 2 brand new x-raps and 2 wahoo gone just like that.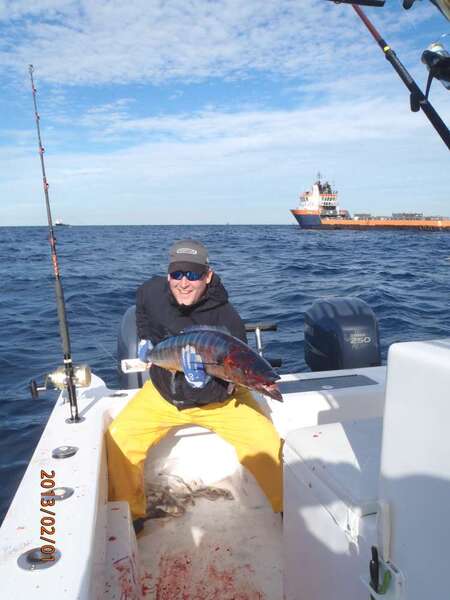 This was to be our only hooter of the day. We did give it a very good try.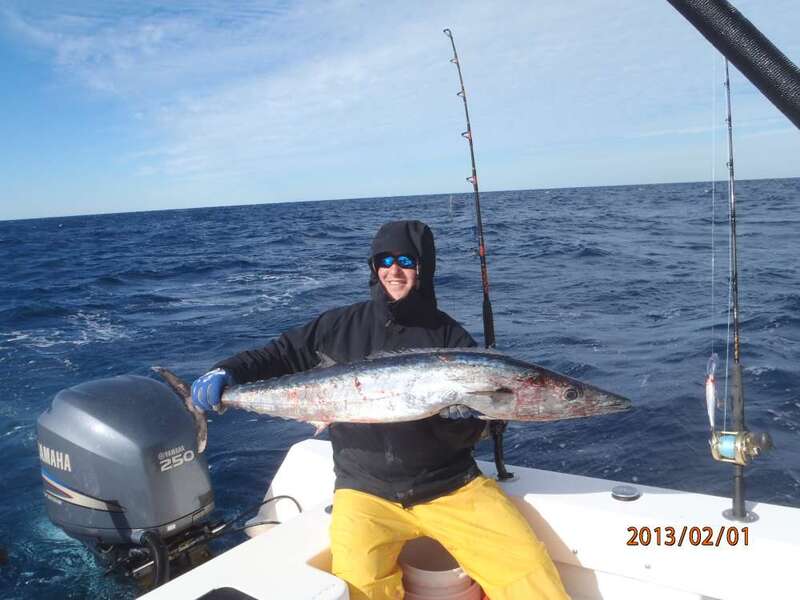 One of the boats found some bonito at the lump so we decided to set up for a full day of chumming. Our first fish other than a skippie is a nice yellowfin. We had another fish on so there were no time for boat pictures. Jeff had himself a nice 60-70 class yellowfin. Between the bonito and kingfish, and sharks we managed to pick away at some blackfin.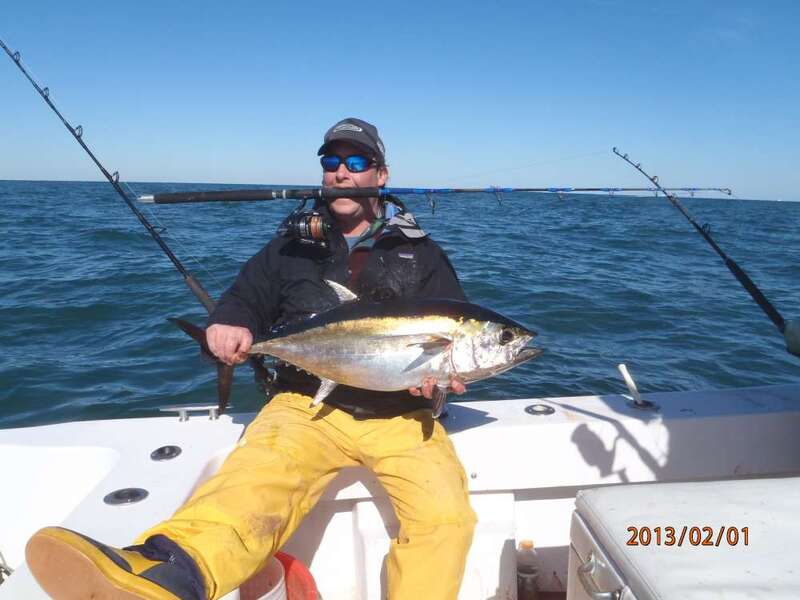 Eddie threw in a chunk and an amberjack was right there to get it as it hit the water. It was a nice 35-40 class Aj. He tried to pull the bait from the fish but it was not going to happen so we invited it to join us for a photo opp.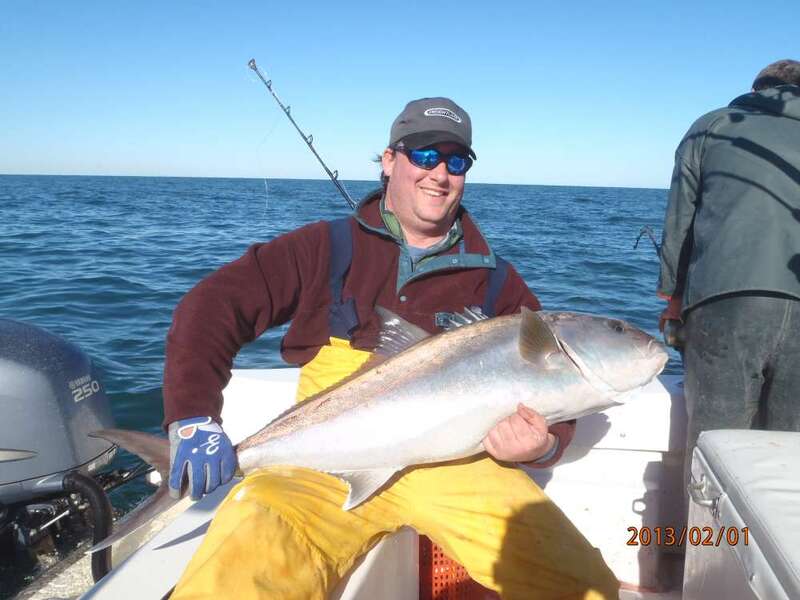 Notice Eddie in the background working another line that is bent over. We managed 3 Ajs today. luckly the 3rd one was the smallest of the day. There was a lot of action throughout the day. We had a full day and headed to the barn with a happy pair of guys and a few chunks of meat. The ride in was a carbon copy of the ride out.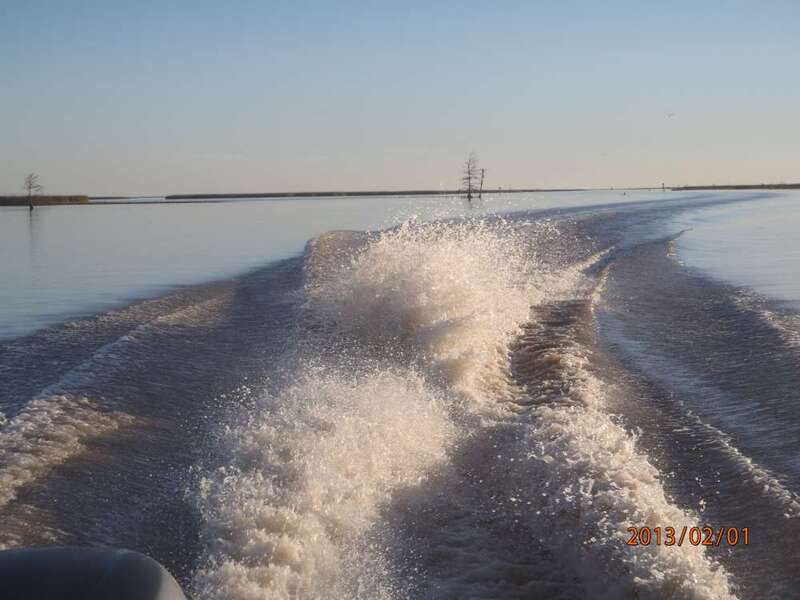 A little more clowning at the dock.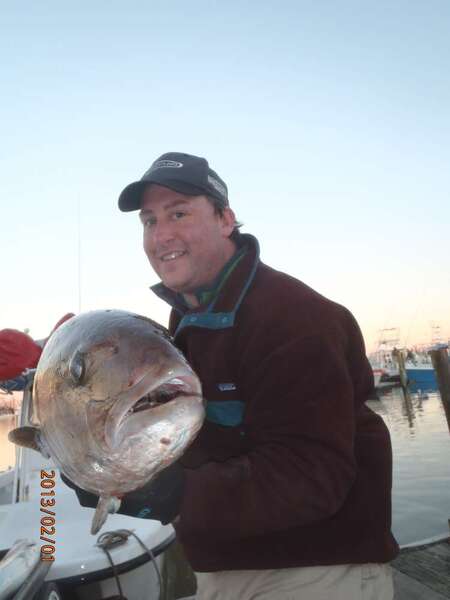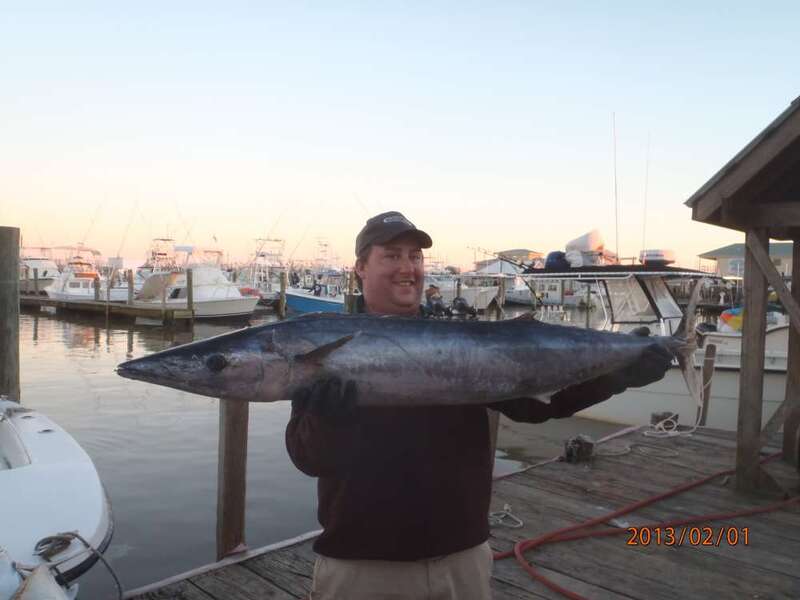 And a fish cleaning party.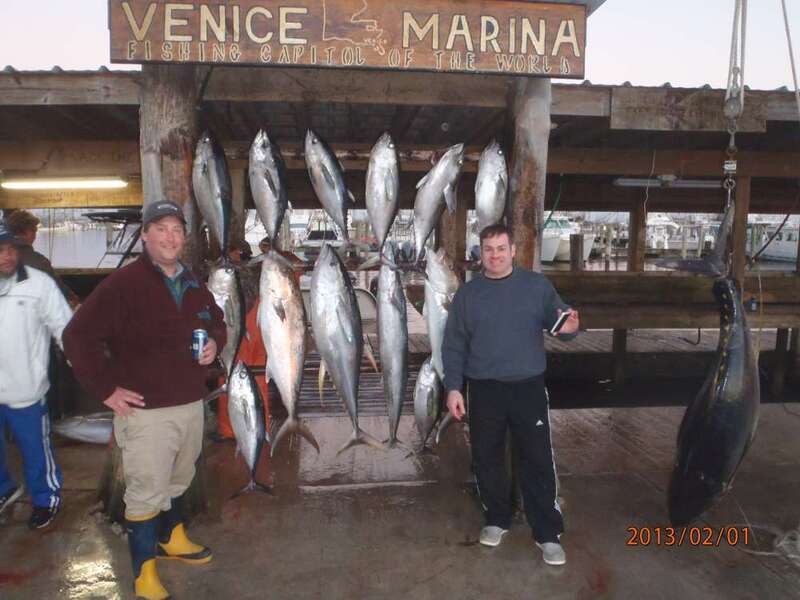 On the water again in the morning. No the one hanging is not ours but on the list for tomorrow.
Life is Good!
Fishing is not a matter of life or death. It's more important than that.
CAPT HOOP -- OUR FREEDOM