Started today going west instead of where we started off yesterday. Once we got to our destination the water was decent but we marked no wahoo. At one rig we marked what appeared to be amberjack but I choose not to drop for them because we were heading to the lump again today and the amberjack have been quite easy to get there. We went from 8:30 till 1:00 chunking and loosing what appeared to be an amberjack. We only picked up 3 bonito and some sharks including this hammerhead.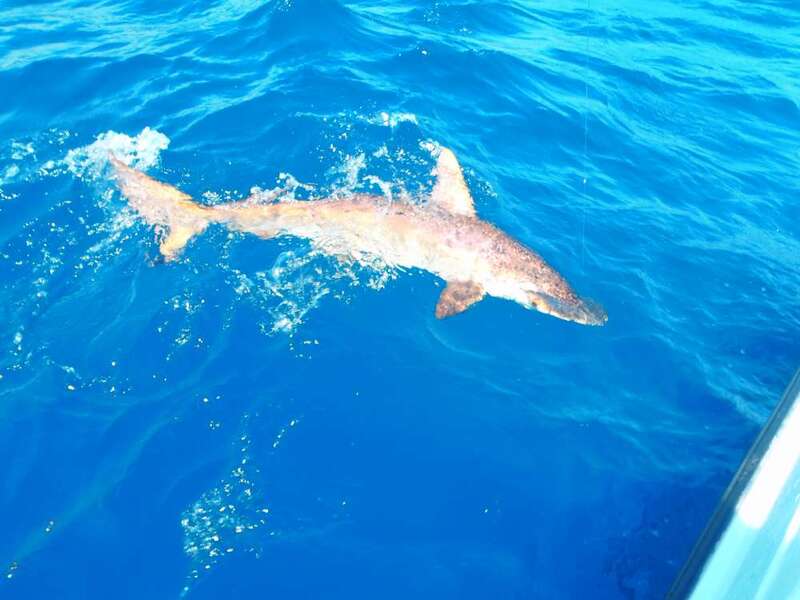 No one had anything to speak of. I had heard of some small action earlier in the day but most days out here had a late bite. At 1:30 with absolutly nothing in the box and no action I threw in the towel and flipped a coin. I went to another area and started trolling. We went 0 for 1 on the wahoo. Typical of our day. We used up all our luck the day before. On one of the rigs I had some good marks so we set up a chunk. It was 2:00 in the afternoon before we had our first fish in the box. We picked away at them till 3:45 when the bait was gone and headed to the barn. John did not fish yesterday but with only the 2 of them available to fish He was forced into the action. He does not move around easily so we set him up in the corner and hooked him up. No he hooked us up. In the last hour and 45 minutes he got all our tuna for the day. The action was so hectic I never got a chance to take any pictures. We did loose 2 tuna but got 4 blackfin and 1 small yellow to hit the box.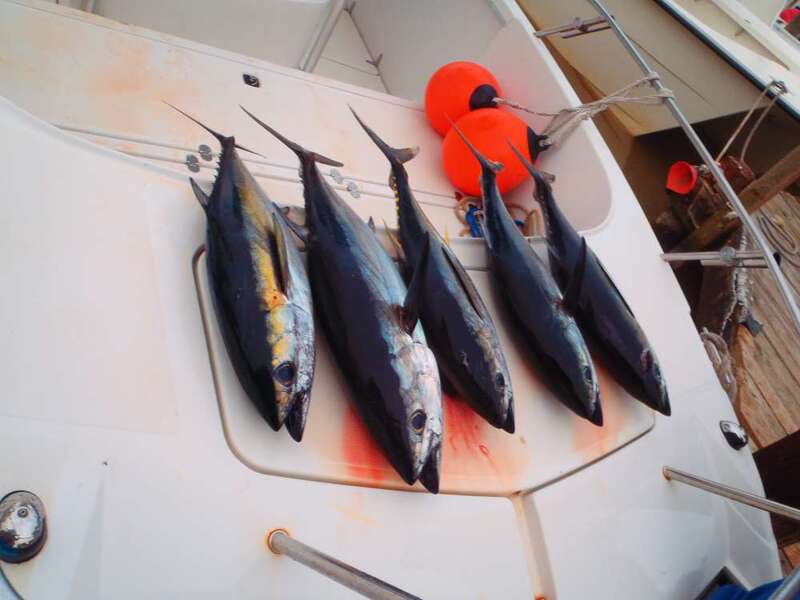 The "Happy Hooker" with his loot. He was the only person to catch anything besides a shark today. Good thing we had John along.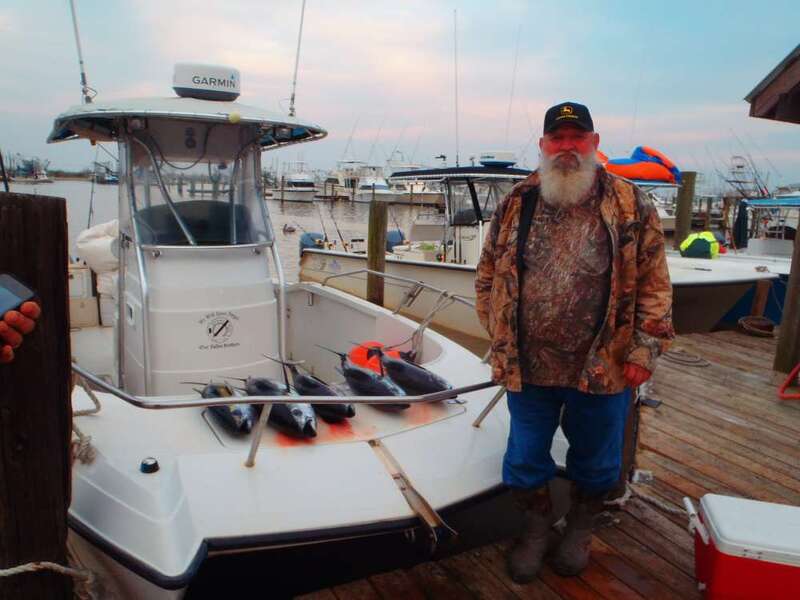 Life is Good!
Fishing is not a matter of life or death. It's more important than that.
CAPT HOOP -- OUR FREEDOM