I was planning on going to town and getting broken things taken care of as well as replacing lost baits etc. on Monday but the phone rang. I took a one man trip for bull reds. Our day started off with this beautiful 38 incher.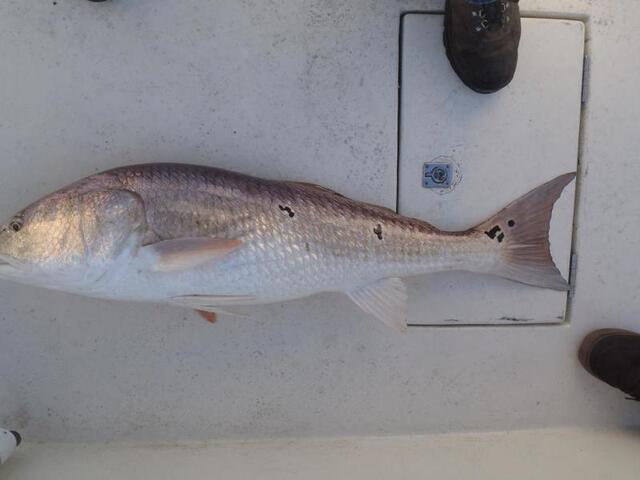 It was a very fat fish as well as a beautifully marked fish. It went back for somebody else to enjoy in the future.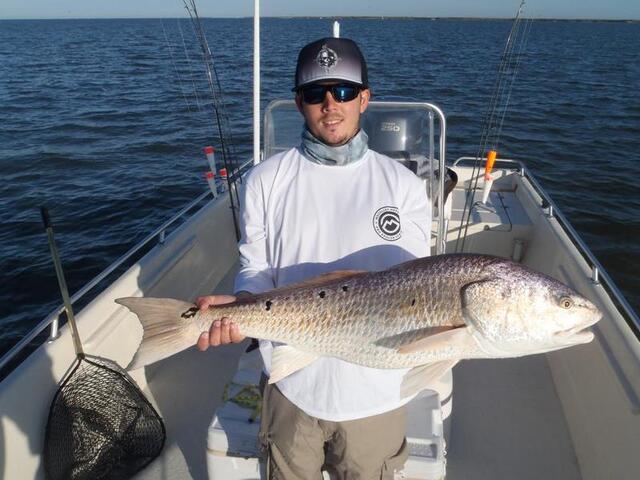 Wes is from Florida on the south east coast and has not gotten many redfish. He normally goes fishing offshore. Another pick type of day was ahead of us. I was glad the winds were a lot calmer than they had been. This allowed us to have a reasonable drift.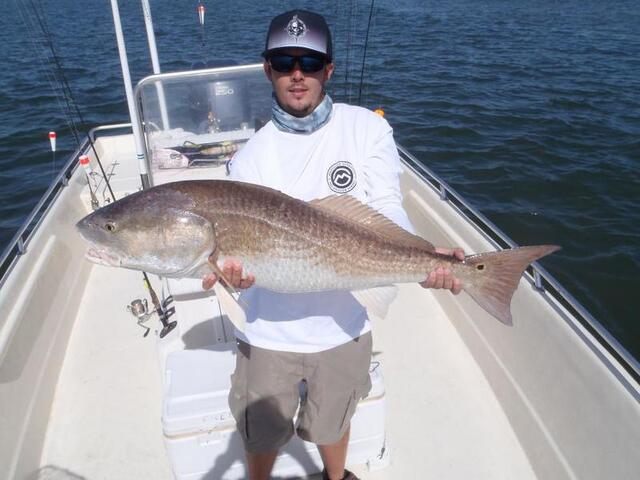 We were loosing a few throughout the day. One broke off and a while later the cork pops up near the boat. I go after it thinking the fish might be still on it. The fish had gotten free and the loss of that fish was on me. The line had broken about 2-3 feet above the cork. I usually keep up with the chafing of the guide but I missed this one. There were no cracks or chips in the guide just normal chafing.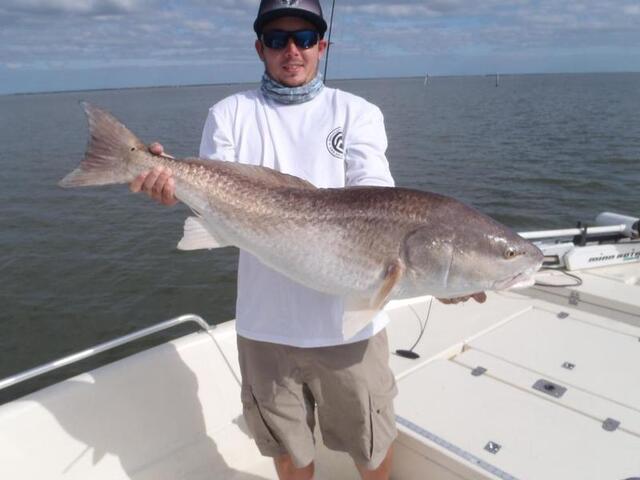 This fat slob went 29 pounds. We landed several above 25 pounds but never got one in the 30 pound and up range. We ended the day with 12 for 18. A lot of action for one guy.
Life is Good!
Fishing is not a matter of life or death. It's more important than that.
CAPT HOOP -- OUR FREEDOM