Another rough day out there. We ran today with 3 people. The stop for bait was easy at the rig. With a front near the fish seemed to have lock jaw. We had a ton of bait and no fish to eat them. Every body was struggling today. We had a few strikes and lost our bait. I got our guys into casting a spinning rod and the Ocean bonito and skippies kept them busy.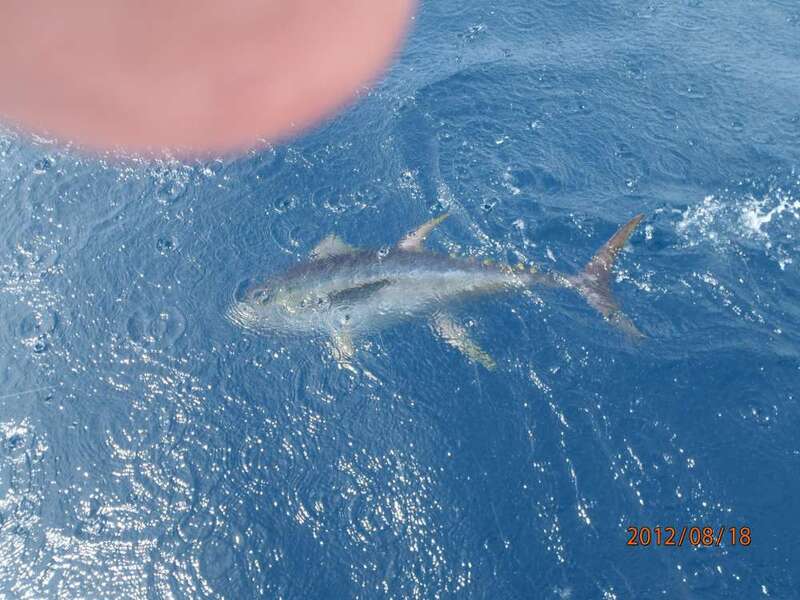 It took a long time before we had a glance at a nice tuna fish. I know "Keep the finger clear of the lense"

Note the rain drops hitting the water. This was a way of life today.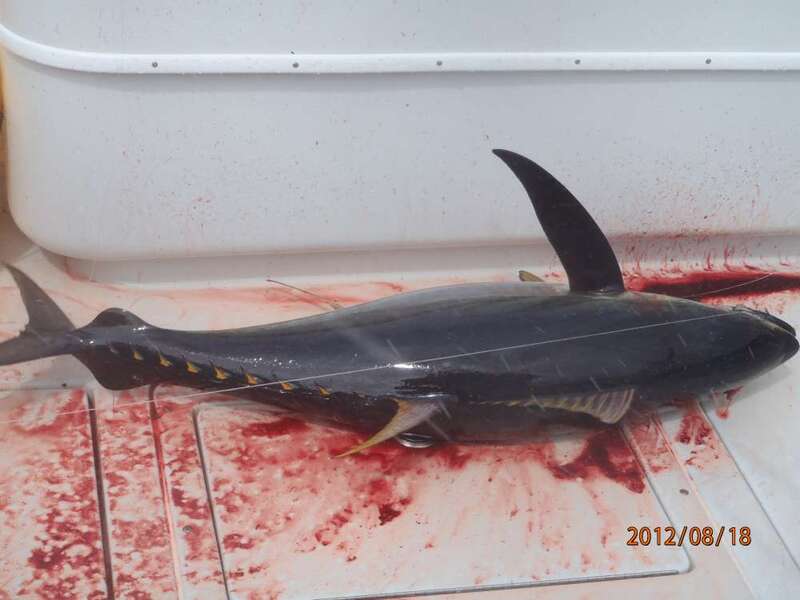 This 50 pounder went through 2 of the three so they each had a taste of fighting a good fish.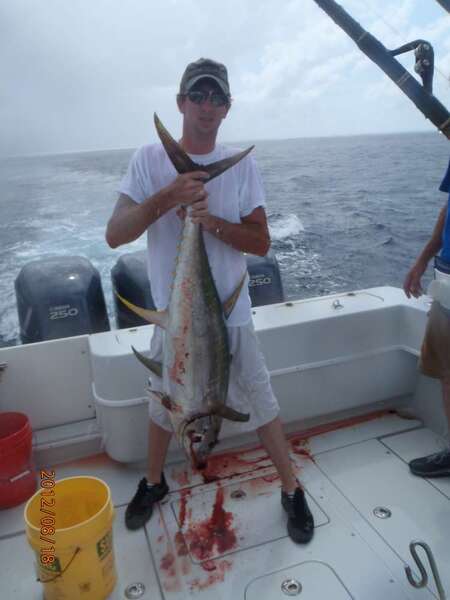 As the morning went on the only thing working was the spinning rod and surface action. 2 of the 3 spinning reels we had were broken and we only had 1 to work with. The guys took turns and kept it working. When they wanted to rest I took over and when I hooked up I handed the rod off to one of them. We did get some small yellowfin and one that was just legal. A small blackfin also made the box. The best bite we had was when a storm rolled through near by. It had wind and rain but the big ones with the lightning were still off in a distance. We were 60-70 miles offshore and still had to go through them or around them to get home. We lucked out and broke through in an area with little rain. The lightning was near but we got back safe and before we got into any danger. The winds against the current made for a tough entry into south pass. We got some good solid spray about 4 times and everybody got wet. Another 36 contender speared one of the waves and had some guys floating in the back of the boat.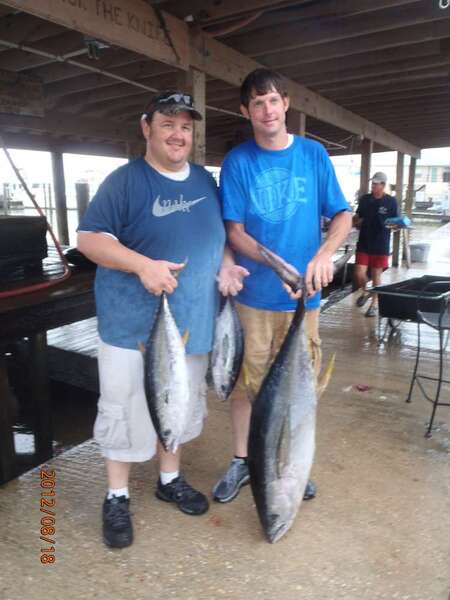 Although not much in the fish box the action was continuous and they had a great time.
Life is Good!
Fishing is not a matter of life or death. It's more important than that.
CAPT HOOP -- OUR FREEDOM