It has been very rough down here for most of the spring. I had Jamie and his buds for a trip but they opted to go inshore instead of getting beat up out there. A front had just come through and the waters were churned up to the state of mud to the south. With the winds out of the north west I headed north west in search of some cleaner water in some of the smaller ponds and pipe lines.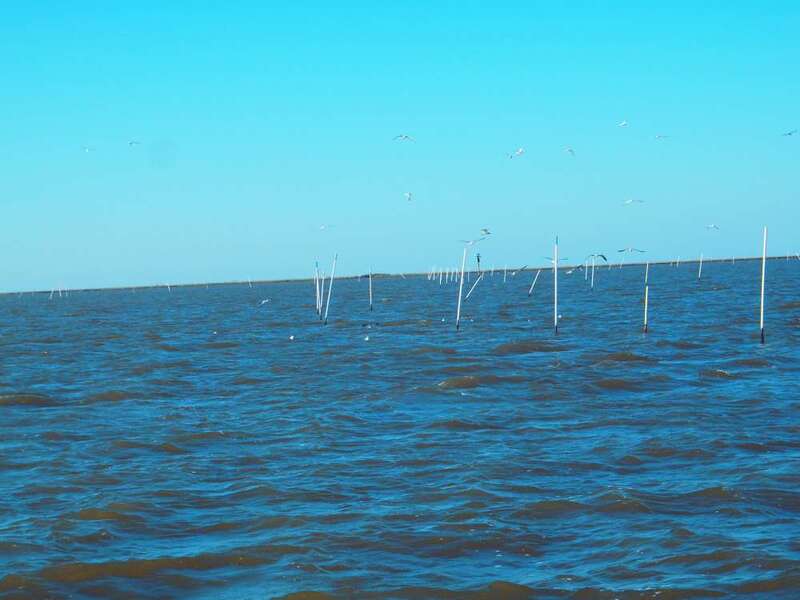 I Found some birds working on the oysterbeds and hit them first. I explained that most of these fish would be small and they were. We at least got into some action. About the fifth fish was our first keeper at 12 1/4.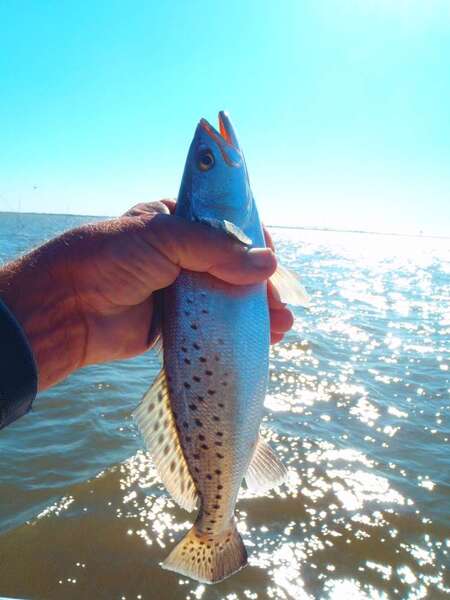 We hit many stacks of birds picking away at the fish. 2 of these guys were from Illinois and had never caught any trout so the action was a lot of fun for them. One of them had to be shown how to cast and use the rod but by the end of the day he was precision casting and presenting the baits well.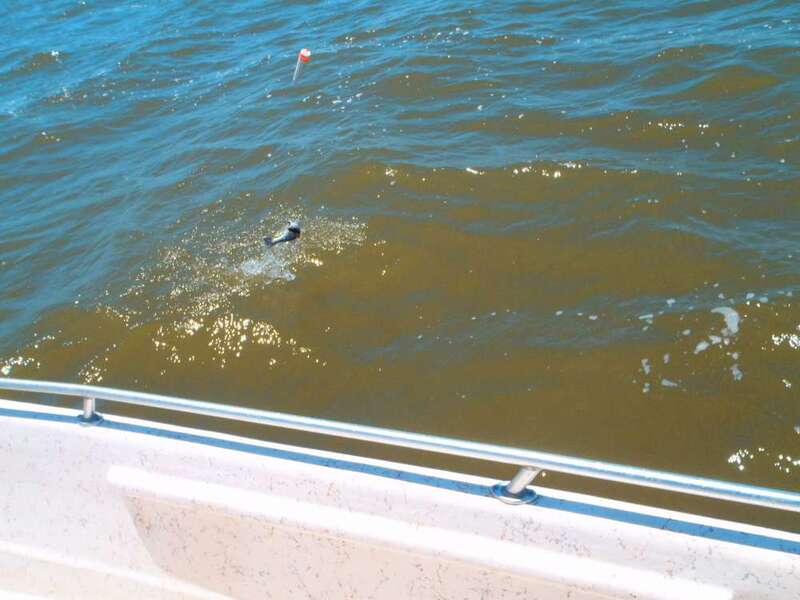 I found a cut and it held some good sized trout. The action continued for about an hour with some sail cats mixed in. Durring that time I had a chance to make a few casts and managed to put 2 nice trout in the boat myself. No pictures of that area or time because we were fishing and catching. When I had a chance to do something I picked up a pole instead of a camera. Once that area died we went back to finding birds and picking through the small trout. A lot of throw backs but still some good action considering the condition of the water.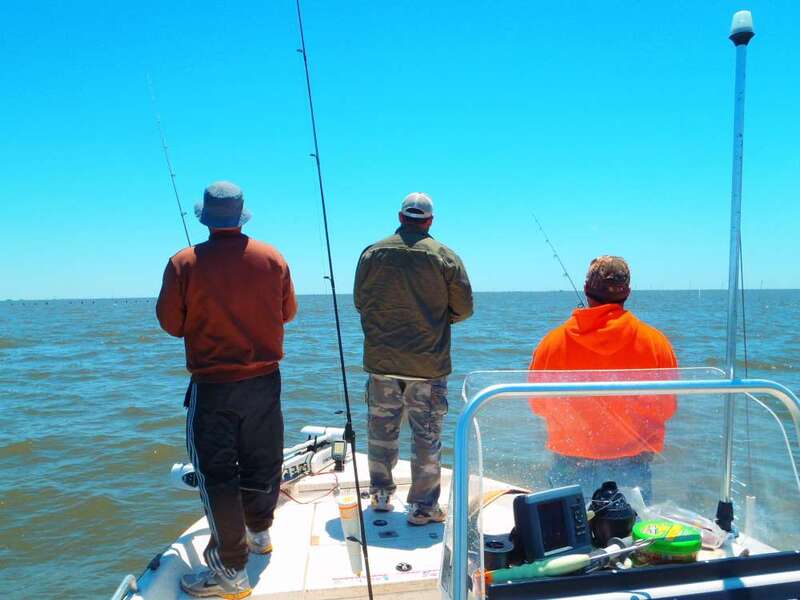 At 3:30 we had enough and headed in for a fish cleaning party with 24 trout and a sheepshead.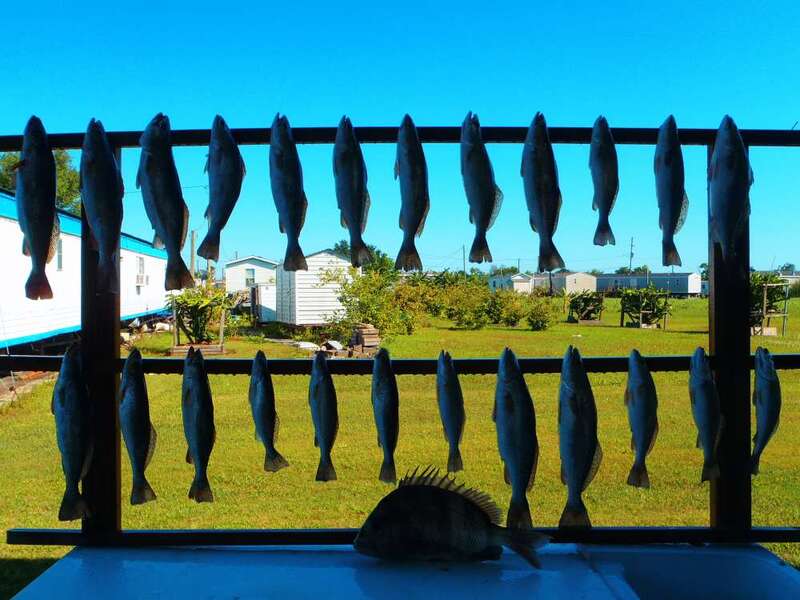 I knocked them out in short order at my new fish cleaning station. Have to find a way to get better light on the fish. It is always in the shade at the end of the day. Will be a good thing this summer in the heat if we can ever get out of this weather front and rain pattern. Got 2.4 inches of heavy rain the other morning in 45 minutes. Thinking about going back out again as soon as I get off this computor.
Life is Good!
Fishing is not a matter of life or death. It's more important than that.
CAPT HOOP -- OUR FREEDOM